Once upon a time, dental restorations like crowns, bridges, veneers, and dentures had to be crafted at a lab by using a physical mold of your mouth. Thanks to modern digital technology and amazing dental equipment, we no longer have to wait around for a lab. At Cape Vista Dental, we use CEREC technology to deliver same-day dental crowns and bridges!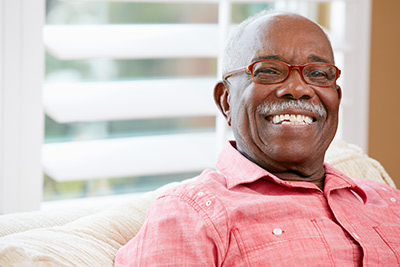 At Cape Vista Dental, our team is certified to use the CEREC crown restoration system. This system makes it possible for patients to receive a customized crown on the same day of their appointment rather than having to wait 2 weeks for a crown to be created and placed.
If you are in need of a dental crown near Orange City, FL, Cape Vista Dental is your top choice. Our skilled team is here to deliver effective, gentle, and speedy care using a range of advanced technologies!
What is a Dental Crown?
A dental crown is a protective cap that fits over the top of your tooth. Crowns are used when your natural enamel is too broken, damaged, or worn out to continue protecting the tooth. For example, if a cavity has spread too far across the tooth and eaten away a large portion of it, a crown may be the best way to repair that damage.
Our Orange City, FL dental office is proud to offer a selection of quality materials to craft our dental crowns:
All-Porcelain Crowns
All-Ceramic Crowns
Zirconia Crowns
Same-Day Restorations Powered by Technology
At Cape Vista Dental, we have invested in intraoral cameras, CAD software, and digital x-rays, which provide close-up views of your mouth that are more clear and detailed than ever before! This means we no longer need to take a physical mold of the mouth that requires the use of uncomfortable, sticky impressions. Our high-definition scanners allow us to take precise images and images of the mouth, which are sent to the computer to create each custom restoration.
Intraoral cameras are high-definition scanners that eliminate the need to take a physical mold of the mouth when crafting a custom dental restoration. Intraoral cameras allow us to take ultra-precise, non-invasive images of the mouth, which are then sent to the computer. From there, our dentists use CAD software to create a custom dental crown or bridge for you. At Cape Vista Dental, our restorations are never mass-produced — every single one is individually designed to both fit comfortably in your mouth and look just like your natural smile!
The CEREC Mill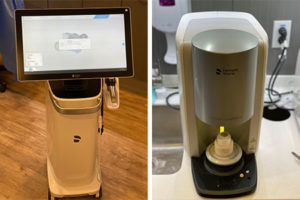 Once your dental restorations are designed, the data is transferred to our CEREC mill. CEREC technology is a fantastic piece of equipment that saves time and energy for both dentists and patients! This machine uses advanced imaging and precise measurements to craft lab-quality restorations right here in our Orange City dental office.
This means you won't have to spend two weeks waiting for a new dental crown or bridge to be sent from an off-site facility, and you won't have to return for a follow-up appointment. Your custom dental crown is made while you're still in the dentist's chair. Thanks to CEREC, we can prepare and place your crown or bridge in just one sitting!
Is A Dental Crown The Right Choice For Me?
Most patients are excellent candidates for tooth crowns. Our dentists may recommend a dental crown to restore the smile from the following conditions:
Broken or cracked tooth
After root canal therapy
Loose or damaged crown
Anchoring a dental bridge
Discolored or misshapen teeth (cosmetic purposes)
Sealing a dental implant
How Much Do Same-Day Dental Crowns Cost?
Your total dental crown cost can vary from patient to patient depending upon the following factors:
The type of dental crown. Our team fabricates dental restorations from a selection of durable materials. Your treatment costs will be based on the material chosen for your crown.
Insurance. Your out-of-pocket tooth crown cost will depend on the terms of your dental insurance plan.
No matter what type of dental crown you choose, Cape Vista Dental is committed to providing state-of-the-art restorations at fair prices. To achieve this, we accept a long list of dental insurance plans from many of the nation's top dental insurance carriers. For patients who are uninsured, we even offer an in-house dental discount program designed to provide deep discounts on our services!
If you need extra help affording your dental crown, our friendly team can set you up with a no-interest or low-interest monthly payment plan through third-party financiers CareCredit®, GreenSky and Lending Club.>
Have questions? We will give you a tooth crown cost breakdown prior to your procedure.
Restore Your Smile with Cape Vista Dental!
Ready to restore your smile without the wait? If you're in need of a restorative dental crown or bridge, call Cape Vista Dental for same-day treatment with CEREC technology!