Have you been told that you snore? Are you constantly tired, no matter how many hours per night you sleep? Struggling to lose weight? You may be suffering from sleep apnea, a dangerous condition that can cause a long list of potentially fatal health problems. Fortunately, we're here to help!
Cape Vista Dental proudly offers the very best sleep apnea treatment near Orange City, FL because patients have our experienced doctors on their sides.
What Is Sleep Apnea?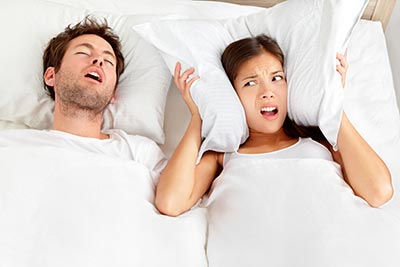 Identified as continual pauses in breathing during sleep, obstructive sleep apnea (OSA) is a reaction to your muscles relaxing during sleep and gravity pulling your airway closed. Sleep apnea can then lead to serious conditions including hypertension, memory loss, mood change, weight gain, and severe fatigue.
What Are The Symptoms Of Sleep Apnea?
Patients who suffer from sleep apnea regularly complain of:
Heavy Snoring
Periodic Loss of Breath while Sleeping
Struggling to Breathe while Sleeping
Constant Fatigue and Lack of Energy
Weight Gain
Depression
Dry Throad
Irritability & Mood Swings
Is Sleep Apnea Dangerous?
According to the American Sleep Apnea Association, 22 million people have sleep apnea in the United States alone. If you have been diagnosed with, or suspect that you have this condition, you could be at a higher risk for:
Stroke
Heart Disease
High Blood Pressure (Hypertension)
Depression
Irregular Heartbeat
Diabetes
Worsening ADHD
How We Treat Sleep Apnea
At Cape Vista Dental, we treat sleep apnea using comfortable, completely custom mandibular advancement devices. Our sleep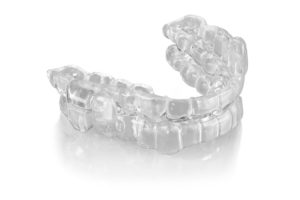 apnea devices are more comfortable and easier-to-use alternatives to CPAP machines.
During your initial consultation, you will meet with our sleep apnea dentist to review your symptoms and medical history. He will take you through the treatment benefits and process. From there, we will assess your case to determine if you're a great candidate for our treatment method. We can prescribe an at-home sleep test and will also communicate with your sleep medicine doctor to ensure your treatment plan is an integrated one.
Our team will take digital impressions, x-rays, and gather all you need to start treatment. While you are with our doctors, our talented front office team will handle all insurance pre-authorizations, working directly with your medical insurance to maximize your benefits.
Soon after, you'll see us for a fitting appointment. During this appointment, our doctors will ensure that your device is as comfortable and effective as it was designed to be. In the following months, you will come in for adjustments and follow-ups. If you were referred through a sleep medicine doctor, we will be in touch with them for the duration of your treatment.
We'll Bill Your Medical Insurance!
Most dentists do not bill patients' medical insurance for sleep apnea treatment, but we do! This means that you can receive a thorough screening from the dentist you know and trust, without needing to seek out an outside specialist.
Fortunately, we accept many major medical insurance plans for sleep apnea treatment. If you have questions about the medical insurance billing process, please call today to speak with our friendly team!
Schedule Your Sleep Apnea Screening Today!
Don't let sleep apnea take away the restful sleep you deserve. Call Cape Vista Dental today to schedule your sleep apnea consultation with Dr. Dennis.