FREE Sedation Consult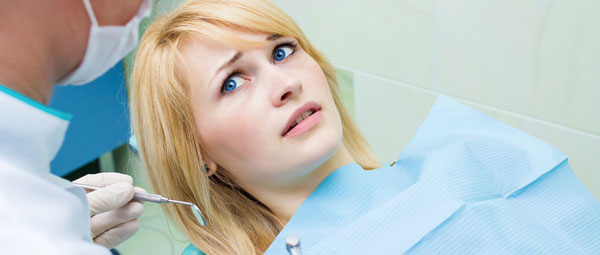 Does anxiety keep you from getting the dental care you need? Schedule a FREE Sedation Consult to get your questions answered and find out if dental sedation is the answer for you.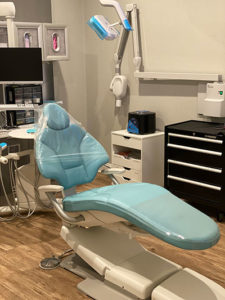 Ready for a more relaxing experience in the dentist's chair? Cape Vista Dental is proud to be one of the few general dentists in the area that offer sedation to help you have a more positive experience. We understand dental anxiety is common among patients of all ages and realize that dental anxiety does a pretty good job of preventing people from seeking the dental care they need. At Cape Vista Dental, we'd love to change that!
If you suffer from fear or anxiety in the dental chair, an overactive gag reflex, severe muscle tension, or just general nervousness about healthcare procedures, Cape Vista Dental offers sedation dentistry to help remove the stress from your visit.
What is Sedation Dentistry?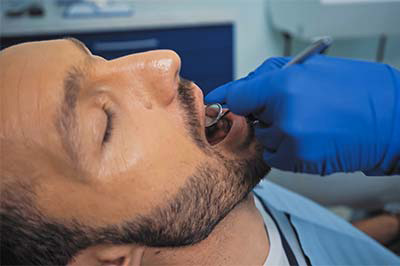 Sedation dentistry is an add-on that you can request for just about any procedure that our team performs at Cape Vista Dental.
When you arrive for your appointment, we will administer a safe and effective dental sedative designed to relax the muscles and relieve anxiety. The sedation doesn't replace any aspect of your treatment — all necessary anesthetics and tools will still be used! Sedation dentistry is simply an added benefit to help you stay relaxed and comfortable through your time in the dentist's chair.
IV Sedation
Intravenous (IV) sedation, also known as sleep dentistry, is offered to patients with extreme dental anxiety, to those with special healthcare needs, or for those who are set to undergo oral surgery or long treatment. We are one of the only practices that provides this type of sedation in our area.
With IV sedation, our doctors channel anti-anxiety medication directly into the veins for optimal relaxation. You may or may not fall fully asleep, but you should not have many memories of your procedures. Like laughing gas, the medication can be adjusted during the procedure to ensure that you are as comfortable as possible.
Please note, if you opt for either oral conscious sedation or IV sedation, a trusted family member, friend, or caretaker must drive you to and from your appointment.
Laughing Gas
Laughing gas is one of our relaxation methods of choice at Cape Vista Dental. Also known as inhalation sedation, laughing gas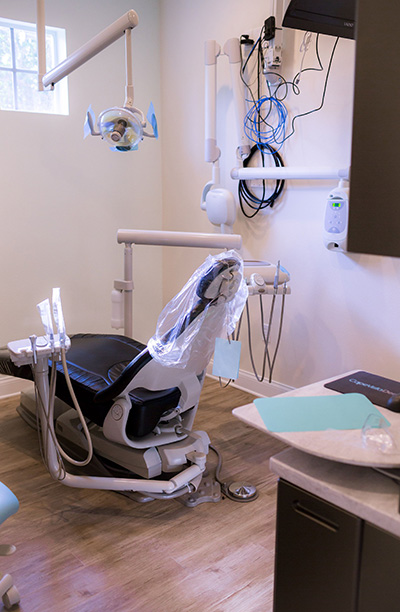 is a light form of sedation typically offered to young patients or those who experience mild anxiety in the dental chair. Laughing gas is a colorless, odor-free, and ultra-safe gas that is administered through a comfortable breathing mask.
It has been safely used in dental procedures for well over a hundred years. Your dentist will always carefully control the amount of gas to ensure maximum safety and comfort.
Laughing gas is a natural anxiolytic — in other words, it reduces anxiety! It takes effect almost immediately, is extremely safe and non-allergenic, and has no lingering effects after use. In fact, the effects of laughing gas wear off within minutes. That means you can safely drive yourself home after your appointment.
Oral Conscious Sedation
Cape Vista Dental also offers oral conscious sedation to help anxious patients relax during treatment. This form of dental relaxant is taken as a pill before your procedure. It is used as a mild to moderate sedative that produces drowsiness or light sleep. Its sedation effects are very similar to laughing gas, with one major difference: oral medication is metabolized, which means it wears off much more slowly.
Dr. Yoon's Closet
Sedation dentistry isn't the only comforting add-on available to you here at Cape Vista Dental. You have Dr. Yoon's entire closet to choose from as well!
Who do you want to work on your teeth today? A stormtrooper? Iron Man? Belle's Beast? At Cape Vista Dental, whatever will make your visit better is what you'll get — all you have to do is ask!
Questions About Sedation Comfort Dentistry?
At Cape Vista Dental, we're here for you to provide only the best, most comfortable dental experience possible. If you are interested in sedation dentistry options to make your appointment more relaxing, don't hesitate to ask! We'll do everything we can to ensure that you're able to receive the high-quality care you deserve. Call us today to schedule your next visit!