At Cape Vista Dental, we are committed to transforming the lives of our patients by offering customized restorative dentistry solutions using leading-edge treatments and procedures.
We proudly offer the very best restorative dentistry near Orange City, FL because we offer high-tech solutions built for comfort and efficiency. Whether you are in need of a simple filling or a permanent dental implant, you'll be getting the fast, comfortable care you deserve!
CEREC® Same-Day Dental Crowns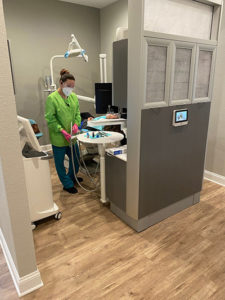 Dental technology has made amazing leaps and bounds since the days of George Washington's legendary false teeth. Just one of those innovations is the CEREC mill, which crafts custom bridges, crowns, veneers, and dental appliances while you are still in the dental chair. No need for return appointments. No more waiting on the lab. Just instant results crafted from the highest-quality materials.
Tooth-Colored Dental Fillings
Instead of the old style of unattractive metal fillings, our dentists color-match state-of-the-art dental filling material to blend perfectly with your teeth. No one will be able to tell that you have had a cavity or white fillings. Even better, we are an amalgam-free dental office, which means you'll always be treated using the safest possible materials.
Inlays & Onlays
Dental inlays and onlays are used to repair mild or moderately decayed teeth that are located in the back of the mouth. We also place them in areas that contain fractured teeth that aren't damaged severely enough to require a full dental crown. Like all of our restorations, our inlays and onlays are always shade-matched to perfectly blend in with the rest of your smile.
Dental Bridges
The most common and least expensive way to replace a missing tooth is a dental bridge. As the name suggests, a dental bridge connects the teeth directly adjacent to the missing tooth with a fused "bridge" called a pontic, which is a false tooth. At Cape Vista Dental, we offer traditional bridges, as well as those that are permanently fixed to the mouth using dental implants.
Dental Implants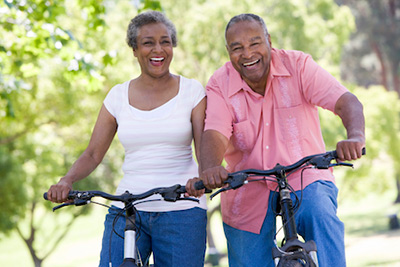 If you are missing teeth, Cape Vista Dental is prepared to completely change your life! One of the most popular and effective ways to repair those gaps is by placing dental implants. Implants replace the entire missing tooth, from the crown all the way down to the root. These implants keep the bone and surrounding gums healthy as well.
We offer the following dental implant systems:
Single Dental Implants
All-on-4®
Implant-Retained Overdentures
Hybrid Dental Implants
Overdentures
Removable Dentures
Whether you need all your teeth replaced or just a few, dentures and partial dentures offer cost-effective, aesthetically pleasing methods of filling the gaps created by missing teeth. Whether you are missing some of your teeth or all of your teeth, we'll custom-craft a dentures solution that seamlessly fits you!
Schedule Your Restorative Dentistry Appointment Today!
Get the gentle, high-tech dental care you need. Call us today to schedule your appointment.
Se habla español!