Welcome to Cape Vista Dental! Our office is just the place you want to be if you're looking for an amazing staff, a comfortable dental environment, and high-quality treatment services.
At Cape Vista Dental, we're glad to see you here and will do everything we can to help you feel like part of the family. When we say everything, we really mean it! That includes, but is not limited to, visits from Iron Man, Disney princesses, and the occasional stormtrooper.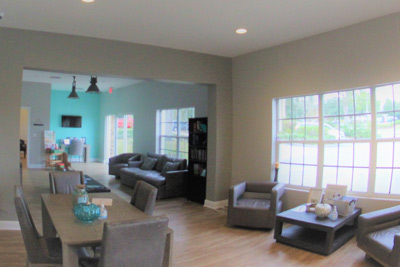 The office environment makes a huge difference in a patient's dental experience. That's why we've created an environment designed to keep every patient feeling calm and comfortable. We have large windows, spacious corridors, and plenty of light everywhere. We also provide amenities like pillows, TVs within a clear view of the dentist's chair, and noise-canceling headphones to patients who want them. And in our large and welcoming lobby, we have a table set up with board games and snacks.
Between appointments, our friendly team is always available to answer a question about cosmetic dentistry costs, financing dental implants, or anything else you might need! We're also conveniently located for those living and working near Orange City, Deltona, and beyond!
Here are just a few of the dental services we offer at our Orange City, FL dental office:
Sinus Lift Surgery
Wisdom Tooth Removal
... and more!
Whether you require oral surgery, preventive care, restorative treatment or cosmetic care, when you choose Cape Vista Dental, you'll always receive detailed information about all your treatment options and expert guidance in making the healthiest decisions for your smile!
Schedule Your Visit with Cape Vista Dental Today!
One of our mottos here at our office is that your treatment is all about you. Call us to schedule a dental appointment and let us show you just how much we mean it!