Looking to transform your teeth for a red-carpet smile? At Cape Vista Dental, that transformation doesn't have to require lots of money and a personal stylist!
If you've ever wanted to renew the dazzle in your smile, we have some amazing news. Smile-transforming dental veneers are available right here at Cape Vista Dental — no red carpet required!
What Are Dental Veneers?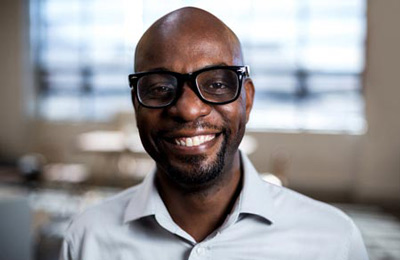 Veneers, by definition, are a finishing layer. When making furniture, that final veneer is the protective, polished layer that really pulls the piece together. It makes the item look complete while protecting its inner structure from weather, spills, or scuffing.
Dental veneers do the same thing for your teeth — they are a finishing touch on your smile, bringing your new, restored look together while adding a layer of outer protection.
Teeth veneers are also known as instant orthodontics because of the way they cover the teeth to correct small flaws including cracks, gaps, fractures, and discoloration. These cosmetic covers are strong and durable, but slim enough to blend naturally with the teeth!
If you're looking to correct the following smile imperfections, you could be a great candidate for dental veneers:
Crooked teeth
Stained and discolored teeth
Receding gums
Misshapen teeth
Chipped and broken teeth
Gap-filled smile
We offer the following dental veneers systems:
Porcelain Dental Veneers
At Cape Vista Dental, our veneers are primarily crafted from sturdy, safe dental porcelain. Porcelain dental veneers are ultra-durable, long-lasting front teeth covers. Ours are always color-matched and custom-crafted to fit each patient's appearance and smile goals! Porcelain veneers are also known to deliver the most natural-looking results compared to other veneers systems.
Your porcelain veneers should be given the same quality of care that you would give your natural teeth. They're designed to last decades with the proper maintenance!
Composite Dental Veneers
Composite dental veneers deliver similar results as porcelain veneers but come at a more budget-friendly price point. They also offer the benefit of requiring little to no tooth prep, which means you can receive your new smile the very same day as your initial appointment!
How Much Do Dental Veneers Cost?
Your out-of-pocket dental veneers cost will depend on your dental insurance coverage. If you're uninsured, you're welcome to join our membership program, a dental discount plan that offers savings on a wide selection of our dental treatments!
We also accept no-interest and low-interest financing plans through CareCredit, GreenSky and Lending Club, which can be used on their own or in conjunction with your insurance plan.
Questions about financing your veneers? Just give us a call and we'll be happy to help!
Reveal Your Best Smile at Cape Vista Dental!
At Cape Vista Dental, we believe porcelain and composite veneers are excellent cosmetic solutions that will take your smile to the next level. Call us today to schedule your dental veneers consultation!