$55 Cosmetic Dentistry Consultation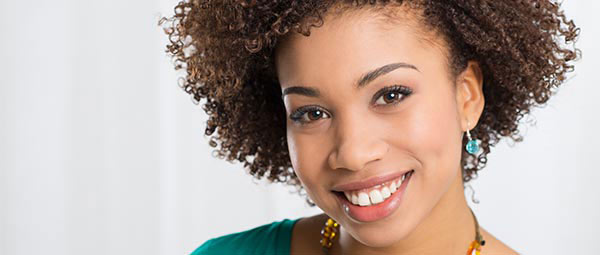 Ready for a smile you can be proud of? We are offering $55 Cosmetic Dentistry Consultations for services including, but not limited to, veneers, smile makeovers, and dermal fillers. Includes one x-ray as needed.  For uninsured, new patients only.
Ready to brighten your smile? Cosmetic dentistry is the part of the dental world that focuses on the aesthetics of your teeth. At Cape Vista Dental, our team is trained to cover a wide range of services to improve the appearance of your smile — everything from teeth strengthening to teeth whitening, and all the cosmetic treatments that come in between!
Cape Vista Dental is excited to offer some of these truly life-changing cosmetic services, so your smile can reach its ultimate potential. We offer the following cosmetic treatments at our Orange City, FL dental office:
Invisalign® Clear Teeth Aligners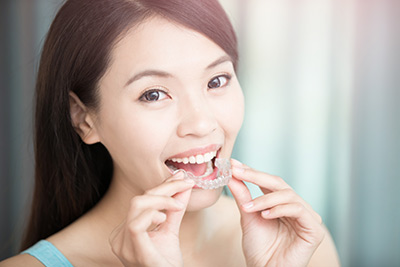 If you're looking to discreet straighten your smile, we have a solution for you! Our team understands traditional metal braces aren't the only way to straighten teeth these days, and they aren't the right option for every patient. Invisalign clear braces are a spectacular way to straighten your teeth by using a series of custom clear aligners. The removable aligners are crafted from high-quality medical polymers. They're made to perfectly fit your teeth for a comfortable, quick, and convenient orthodontic experience!
Cape Vista Dental is proud to serve our patients as a preferred Invisalign provider. Our doctors' training and experience with this trusted system have allowed our practice to stand out as a top Invisalign practice in Orange City, CA and beyond!
Porcelain and Composite Dental Veneers
If you've considered cosmetic smile solutions, you may have wondered what are dental veneers? The answer is an incredible and beautiful way to crank your smile up a few notches! Veneers are custom-designed porcelain shells bonded to the teeth to effectively resolve any minor cosmetic imperfections.
If you have the following esthetic concerns, our dental veneers could correct your smile:
Gaps or spaces between teeth
Broken or cracked teeth
Discolored, stained, or yellow teeth
Crooked teeth
Our porcelain and composite veneers are always shaded to match your natural teeth. They're also custom-crafted to fit your mouth and achieve the smile results you desire!
Teeth Whitening with Opalescence®
Are you seeking a whiter smile? You're not alone — staining and discoloration of the teeth can happen to just about everyone! Tooth stains can come from foods, lifestyle habits, disease, medication, or simply age.
Here at Cape Vista Dental, our team can offer you a teeth whitening service that rivals anything you could find over the counter. With a professional-grade formula and application by our trained staff, you'll walk out the door with noticeable results. Opalescence teeth whitening is a system that delivers rapid, safe, and effective results that combat unwanted stains and discoloration.
To keep teeth whitening stress-free for our patients, we offer the Opalescence system as both a painless in-office treatment or a convenient take-home kit!
Dental Implants
Dental implants are one of the best, most durable ways to restore the smile by replacing a missing tooth or set of teeth. Dental implants are designed to replace the entire missing tooth from root to crown, using a custom-crafted synthetic tooth that perfectly matches your smile.
While dental implants improve the look of your smile, they can accomplish so much more! With their ultra-secure fit, dental implants provide permanent restoration to the health and function of the mouth, without restricting the foods you can eat. These custom restorations also healthy promote growth in the jaw bone, making them a generally healthier alternative to dentures or bridges.
We are proud to be the top implant dentists near Orange City and beyond! We offer the following dental implant systems here at Cape Vista Dental:
Single Dental Implants
All-on-4® Dental Implants
Hybrid Dental Implants
Implant-Retained Dentures
Overdentures
Anti-Aging Injections & Fillers
Looking to banish wrinkles and fine lines? Our skilled team offers anti-aging injections and fillers for patients who are looking to improve the appearance of smile lines, crow's feet, and more. We offer a selection of products and treatments to meet your specific smile goals!
Restore your smile with Cape Visa Dental!
Our many cosmetic treatments have offered new smiles and new levels of oral health to patients across the Orange City area. Call us today to schedule your cosmetic dentistry consultation!