FREE Dental Implant Consultation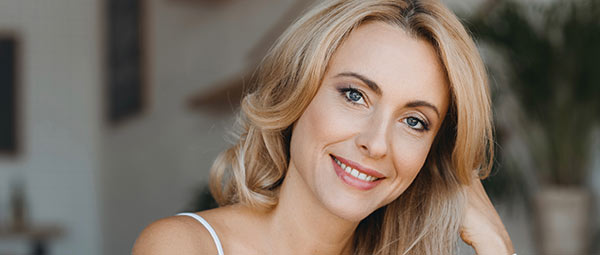 Are you considering dental implants? Cape Vista Dental is happy to offer free implant consultations.  Receive $500 off treatment if you start the same day! Learn how these advanced treatments can improve your quality of life! New patients only.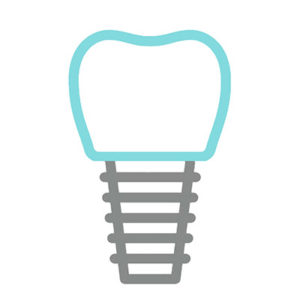 At Cape Vista Dental, our dentists have restored the smiles of countless patients suffering from tooth loss. Between symptoms like difficulty chewing to interference with clear speech and gaps in the smile, we understand that missing teeth are more than just a minor nuisance. Fortunately, we offer a selection of restorative dentistry solutions to rebuild the smile; one of the most popular and most effective solutions being the dental implant!
Whether you're missing a single tooth, a few, or your complete set, our team offers the top dental implant services near Orange City, FL and beyond!
What is a Dental Implant?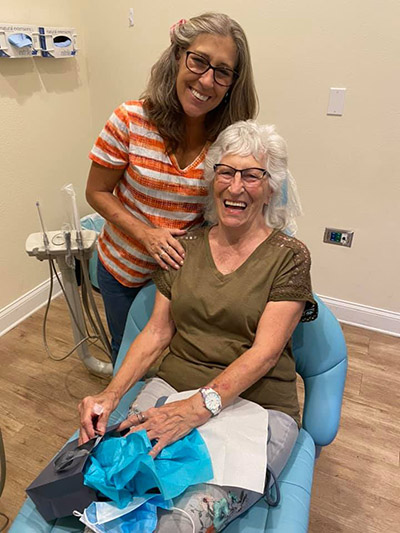 Dental implants are a long-lasting solution designed to permanently replace one or more missing teeth. It starts with the root and finishes with a crown to recreate the entire tooth structure, not just a part of it — a dental implant consists of a titanium post, or root, and a custom-shaded synthetic crown.
Titanium is hypoallergenic, extremely strong, and known to be long-lasting. Many of the earliest implants were placed more than thirty years ago, and they're still going strong!
At Cape Vista Dental, the crown portion of every dental implant structure is highly customized. Our team custom-crafts each crown to ensure it is sized, shaped, and colored to perfectly fit your smile, restoring its natural look and functionality.
Patients often love dental implants because they are easy to maintain, and never require patients to alter or restrict their dietary habits. No special cleansers, extra dental appointments, or complicated procedures are required. Even better, dental implants stimulate growth in the jaw bone, making them the healthiest tooth replacement option available today!
What Type Of Dental Implant Do I Need?
We offer the following dental implant systems:
Single Dental Implants
All-on-4® Dental Implants
Hybrid Dental Implants
Implant-Retained Dentures
Single Dental Implant
A single tooth implant is designed to replace the missing tooth and its root. Your single dental implant will be sealed with a custom-shaded dental crown that perfectly matches the rest of your smile.
All-on-4® Dental Implants
All-On-4 implant dentures are a long-lasting solution for patients who are tired of having to deal with traditional removable dentures. The best part? This system is designed to give patients a new, full set of teeth on the very same day as their procedure!
All-On-4s work by implanting four titanium implants into the patient's upper or lower arch. This allows secure implants that are stronger than traditional ones since they are integrated into the jawbone and attached to custom dentures. All-On-4 dental implants appear natural and realistic because they are crafted for each individual's comfort and fit!
Hybrid Implant Dentures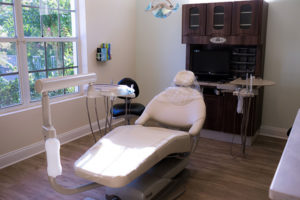 Hybrid dental implants involve our dentists permanently affixing dentures using dental implants. They are often an ideal solution for patients who have experienced widespread tooth loss and are looking for a budget-friendly alternative to a full mouth of conventional dental implants!
Implant-Retained Dentures
Implant-retained dentures are partial or full dentures that sit atop dental implants for a healthier, more stable fit. Their ultra-secure fit helps promote healthy bone retention, making them a healthier alternative to traditional dentures. Similar to traditional dentures, they will require daily care.
What Are the Top Benefits of Dental Implants?
Whether you're missing a single tooth or a few, the top benefits of receiving dental implants include the restored aesthetic appearance and functionality of the smile. Once the gaps in your smile are filled with luminous, color-matched replacement teeth, you're guaranteed to smile with confidence!
At Cape Vista Dental, our durable dental implants are custom-crafted to be practically indistinguishable from the rest of your smile. They're designed to blend in with your smile — while optimizing your health. Replacing a missing tooth with a full implant structure can do wonders for the health of your gums and jawbone! When teeth go missing, the bone in that area will gradually recede, often resulting in a sunken appearance. Dental implant roots can halt that recession in its tracks.
Restore Your Smile with Cape Vista Dental
Looking for the best, most long-lasting tooth replacement option available? If you're missing one or more teeth, permanent dental implants may just be the treatment you're looking for. Our team is dedicated to providing a first-class dental implant experience that will keep you smiling for years to come.
Call Cape Vista Dental today to schedule your dental implant consultation!