Our Front Office Team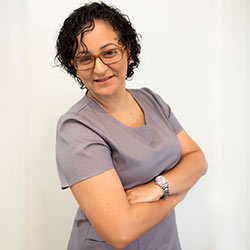 Sheila
Hey, Fam! It's me, Sheila. Born and raised in Florida. I'm one of very few that can say I'm a true Floridian with some spices and herbs from Puerto Rico. You don't seem to find them very often, but here I am. Moved to Central Florida in 2000 and have been here since.I have three beautiful children and an awesome spouse that drive me crazy in a great way and keep me on point. From "Mom can we play Fortnite?" to "Mom have you tried the latest makeup trends?" and "Hey babe, can we buy JDM car parts?" You just gotta love them!! They're my all.
I love to cook, watch movies and listen to all genres of music. My favorite, I must say, is Bachata and I love me all the Twilight saga movies. I can literally put them on repeat.
Oh, and did I tell you that I truly love eating everything and anything? Love trying new foods but most of all Indian food is on the top of my list.
Sometimes quiet and shy but, I always keep a smile because it will brighten up someone's day. A smile can go a long way and we all know this world needs more smiles.
"So keep on smiling and I'll see you around."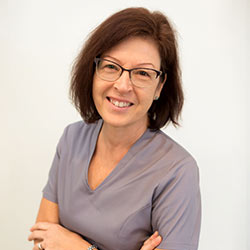 Jill
From the time I was a child, I always said someday I will live where it does not snow! Being from a family of six, there were plenty of coats, boots, and mittens to go around, so as soon as you warmed up, you were sent back out in the cold and snow.Now I go out in my yard with my straw hat and work gloves to tend to my plants. My neighbors admire that I can get any plant to grow. I even take small plants I see growing in my lawn and place them in the soil to see what they might become. I cannot toss out any plant it still has a life to live!
I live in a home built in 1955 so my kitchen has no modern conveniences (it is original to that time). But that's ok! Doing dishes by hand instead of loading a dishwasher gives me time to talk with my husband about the day.
My quote I told my kids and now tell my 10-year-old grandson:
"You can do anything if you put your mind to it and with that, you'll have anything in life you seek to achieve."
I am Grannie Jill to seven cute and smart grandkids who live in the Colorado, Florida, New Hampshire, and Maine. So my vacation time is spending time with them, which is far more exciting than going on a cruise!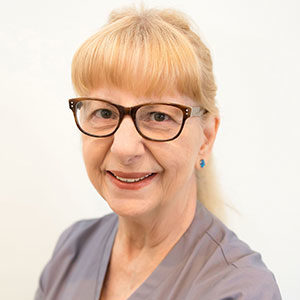 Peggy
I'm a vintage hippie flower child who loves classic rock, has Detroit Lions Honolulu Blue blood running through my veins, and a Michigan Wolverines war-cry to rival none. I'm authentic, honest to a fault, and loyal to my friends and family, which mean everything to me. Simply stated, I love life and all it has to offer.
"One of the deep secrets in life is that all that is really worth doing is what we do for others."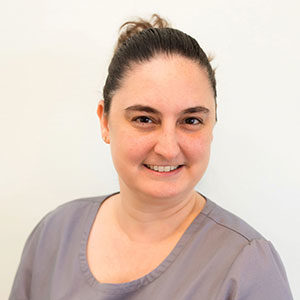 Traci
I was born in Saginaw, Michigan and we moved to Florida when I was one-year-old. I married my wonderful husband in 2003 and we have two amazing children, Jase and Katelyn. We enjoy doing things as a family, going to the movies and taking care of our many animals.
"Other things may change us, but we start and end with family."

Our Hygienists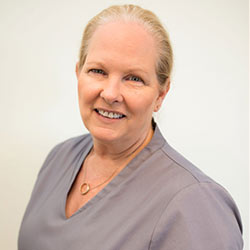 Donna
Hi, I am Donna. I am a Christian, wife, mother, daughter, sister, and dental hygienist. I was raised here in central Florida and have practiced dental hygiene in Orange, Seminole, and now, Volusia, counties. I have been a dental hygienist since I was 22-years-old. It has been a long and rewarding career. I guess you just gotta love it.My kids are grown and my husband and I are building a house in Osteen. We are looking forward to settling in and starting the rest of our lives. I love getting involved in community events, crafts, reading, and travel. We are looking forward to all that and more!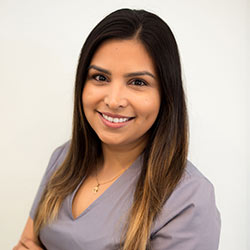 Jill C.
Hi, y'all!!! My name is Jill and I am the one who you think makes your gums bleed, (also known as a certified registered dental hygienist). I am a Florida native who did a snow-filled four-year time at The Ohio State University, graduating in 2010 with a bachelor's degree in economics and international business. After graduating, I attended Daytona State College where I perfected my cutting edge dental hygiene and patient education skills. My hobbies include watching and occasionally playing futbol (soccer) and spending time with my family. I'm a huge fan of Barcelona FC, Orlando SC, and obviously the Buckeyes. I enjoy eating tacos de asada with cilantro, onion, 2 limes, and salsa verde on a daily basis.
"If you ain't first, you're last."
-Ricky Bobby, Talladega Nights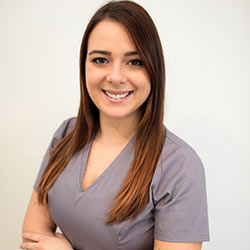 Dorothy
Hey, guys, my name is Dorothy. I am originally from Chicago. Although I do miss the falls and winters, I now prefer a two-week vacation and coming back to warm up. Some of my favorite ways to spend my time are playing fetch with my coonhound-beagle mix, being with family, traveling, cooking new recipes, outdoor activities, and taking long drives in my Subaru. That's just a little bit about myself, feel free to share a little bit about you at your next dental hygiene visit with me.
"A walk in nature walks the soul back home."

Our Assistants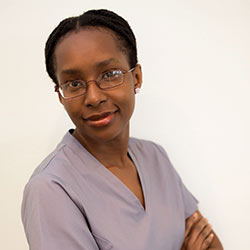 Barbara
Hi, I'm Barbara! An accomplished day for me means experiencing the satisfaction of helping my patients regain confidence in their smiles and to helping them love the experience. I also cherish the fact that I work with such a hardworking and caring team. In my time off, I enjoy playing soccer with my family and friends, sewing, and drawing portraits.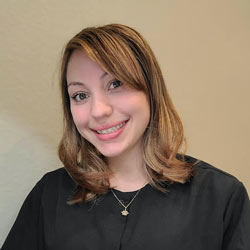 Mirvete
Hello everyone, my name is Mirvete. I've been a dental assistant since 2016. Born and raised in Michigan, I moved to Florida in 2018. I have a 5-month-old baby girl named Annalia who loves all of my attention. Some things I enjoy include being with family, traveling, cooking, and trying new foods."You should never regret anything in life. If it's good, it's wonderful. If it's bad, it's experience."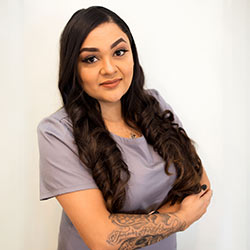 Michelle
My name is Michelle, my friends call me Michii. I was named after my mom's best friend & nicknamed by a manager I once had. I don't really have any hobbies, yet I stay busy with my three beautiful children (and still no grey hairs - haha!). I was born in Berrien Springs, Michigan where I lived for two whole weeks before I left to become a Floridian. I lived down south most of my childhood, and for sixteen years now in the Sanford/Deltona area. I use tattoos, piercings, and fun hair colors to express my adventurous side. 11:11 is my favorite time because I believe in making wishes.
My favorite quote and/or life motto is: "One step at a time." (hence the tattoo on my foot!)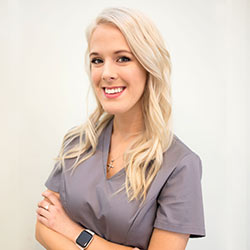 Kearstin
I'm really good at eating chocolate and I love to try new things (especially food). I'm a busy baseball/Karate mom and my son's biggest fan! I'm a rule-follower and an over-thinker. I run on coffee, Jesus, and my paper planner. I love to make others laugh (my all-time favorite is a belly laugh!). I enjoy all things girly and glittery. I have always loved marine life; next on my bucket list is to swim with dolphins!!
"The Journey is never-ending. There's always gonna be growth, improvement, adversity; you just gotta take it all in and do what's right, continue to grow, continue to live in the moment."